Public Appearances
Public Appearances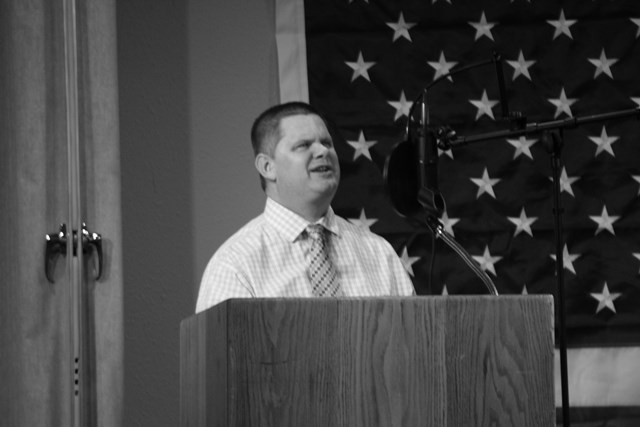 Sam enjoys speaking in front of an audience, whether virtually over the airways or in a live setting. He is available to speak to your organization on a variety of topics including the proper role of government, the constitution, family issues, politics, technology, computer security, the media in our lives, home schooling from a father's perspective, and more. He is also known for the DVD, He Who Owns the Media Makes the Rules, and his Audio CD, A Clarion Call for Pioneer Patriots. His latest topic has been, The New Media Takes Center Stage.
Schedule Sam to speak at your next convention, seminar, company training session, or family symposium.
Sam has a way with the youth of our day as well. Consider him as a speaker for a youth conference or gathering. His lively, fun personality and real-life stories and experiences will captivate the attention of any audience.
Take the Next Step… Book Sam for your event
Sam charges a nominal fee for public appearances. He loves to travel but these expenses (plus accommodations) must be covered by the organization.
Call or email to discuss your needs for a public speaker. We'll schedule the date and time, discuss topics and details and then you can sit back and relax; ready for a no-hassle, timely presentation from Sam Bushman.