Who is Sam Bushman?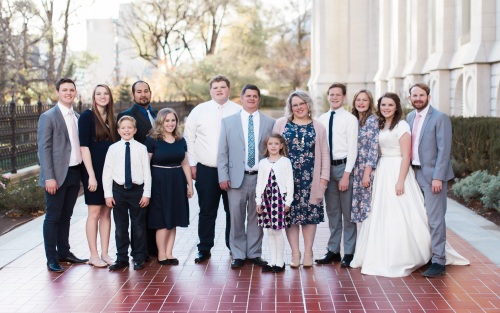 According to Sam, the words "Family Man" describe him to a tee. Along with his strong Christian beliefs, his wife Julie and eight children are his treasures. His hobbies include home schooling his children, playing games, fun in the outdoors, reading, a love of music, and chick-flicks; not to mention his all-time favorite: talk radio.
Sam is a nationally syndicated talk show host with almost 25 years On-Air, sharing his God given gift of gab on a wide range of topics. His radio programs have been syndicated on several networks.
He currently hosts Liberty RoundTable - Candid political discussion of current issues affecting you and your liberty. Weekdays 7a-9a MT. His show is syndicated through Liberty News Radio.

Sam also runs an IT Consulting business, End-to-End Technologies, also known as your Part Time Tech Team; specializing in radio automation, digital audio production and editing, voice over work, remote control access, networking, Internet streaming, etc.